Welcome to East Saugatuck Church
Thanks for visiting espoint.org. At East Saugatuck Church, you can come and be yourself even if you haven't been to church in a while. Our vision is to be a place to begin, a place to belong, and a place to believe!

Community is Important! One Morning Service Sundays @ 10am
At East Saugatuck, community and relationships are important. This is one of the reasons we have a single worship service Sunday mornings at 10am, with Sunday school for children immediately following. For more up to date information on our service times and what you can expect, view our Visitor and Service Info page. We'd love to get to know you better and answer any of your questions through our digital connection card! Fill one out today and let us know how we can best serve you.
IN-PERSON WORSHIP at 10:00 AM SUNDAYS
DVDs & BULLETINS AVAILABLE OUTSIDE NORTH ENTRANCE OF CHURCH.
LIVE-STREAM ALWAYS AVAILABLE AT 10 AM ON THE ES CHURCH FACEBOOK PAGE!
Prayer is Essential!
One of our core values is that prayer is essential for effective ministry. We take prayer seriously as an integral part of our ministry at East Saugatuck. East Saugatuck Elders are available to pray with anyone in need of physical and spiritual healing—please don't hesitate to contact any Elder if you are in need of prayer!
Please be in prayer for our pastor search team as they continue to work toward the process of finding our next lead pastor. We thank God for His guidance in this process.
You can subscribe to receive prayer updates via email whenever new prayer needs in our community arise, or ask for prayer by submitting your requests on our church Prayer Updates page.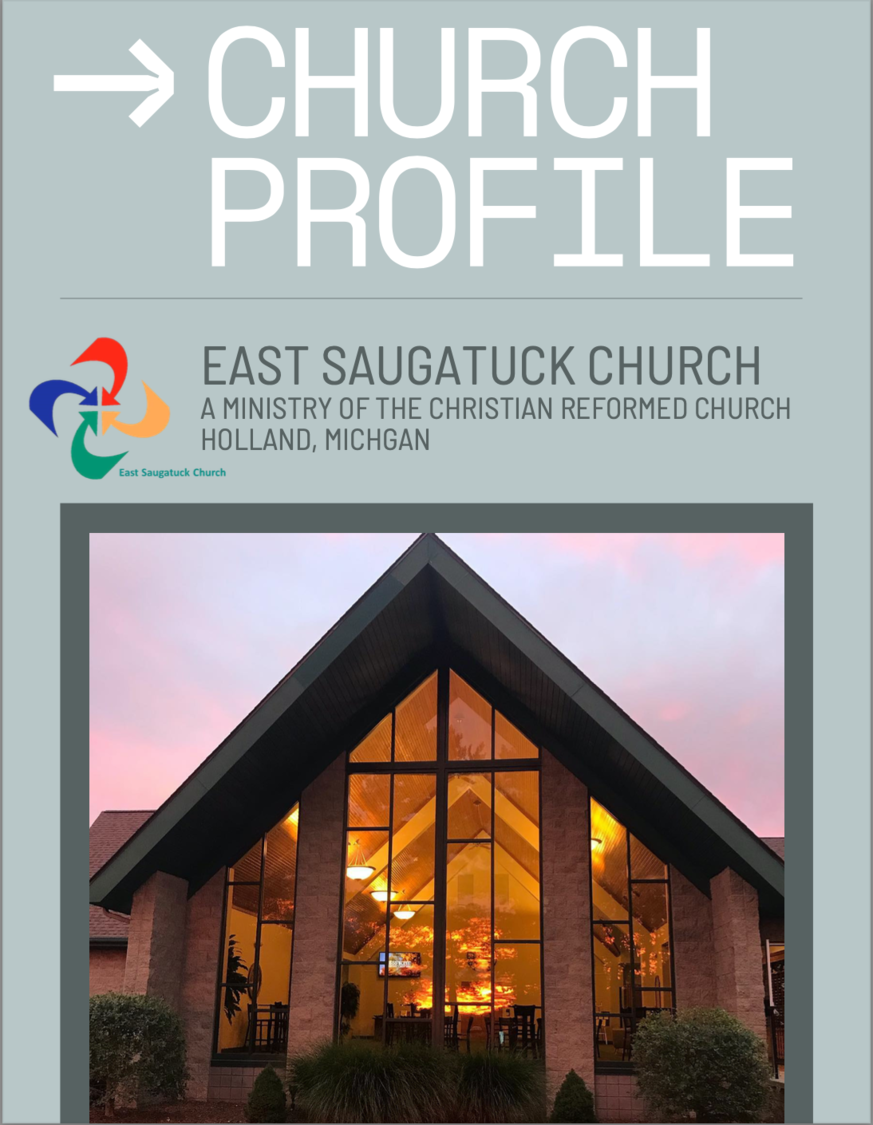 Pastor Search and Current Events!
East Saugatuck Church is searching for our next lead pastor! Send an email to with your interest or for more info, and check out our church profile here: https://espoint.churchcenter.com/pages/escrc-profile
Check out our latest informational email here: ES News & Notes for March 30, 2022.
Wednesday Night meals are down to the final night of the season! Find out all you need to know on our Wednesday Night Ministries page. Want to keep up to date on announcements or important info? Visit our Announcements and Updates page. You can also follow us on Facebook or Instagram for up to date information and events.
Want to give to ES Church or any of our partner offering causes? Go to the ES Church Giving Page: https://espoint.churchcenter.com/giving
Thank you for visiting ES Church online!